Diane Jones Allen
With over thirty years of professional experience in landscape architecture, Jones Allen has continually sought to take advantage of how landscape architecture can improve the lives of those living in historically underserved communities. After launching DesignJones, LLC, in 2009, Jones Allen has directed her efforts towards enriching the cultural and ecological vitality of cities and regions along the southern coast of the United States as well as in Haiti. In New Orleans, Jones Allen has carried out many projects that re-embed the city in landscape systems while enhancing the cultural significance of the built environment.
Jones Allen directed the redesign of the Hayden Plaza where she restored the existing sculpture design, provided new seating, lighting and landscape planting features to reimbue the plaza with a cultural significance to continue honoring the memorial to Doctor King. In Haiti, Jones Allen's office worked to rebuild and restore the city of Jacmel, a city that was influential to New Orleans' architecture and urban design, after a devastating earthquake. Jones Allen's work demonstrates that landscape, ecology, and resiliency, all work alongside the needs of individual communities to enrich the cultural heritage of our constantly changing urban environments.
Having grown up in Baltimore before earning an undergraduate degree in painting at Washington University in St. Louis, Jones Allen fell in love with New Orleans after moving there briefly before returning to her hometown. While working at a large multidisciplinary firm in Baltimore as a land planner, Jones Allen was devastated to learn of the devastation wrought on New Orleans by Hurricane Katrina in 2005. Watching footage of her beloved city dealing with the full force of landscape's sometimes brutal power, Jones Allen felt compelled to return to New Orleans and lend her vision to remaking the city. First, Jones Allen worked pro bono on a project addressing the hurricane's impact on Clairborne Avenue, a central arterial through Tremé that bears signs of the inequity that so often characterizes historical urban design initiatives. Working on a team of consultants, Jones Allen helped draft a bold plan calling for a suite of site improvements including the removal of an above-ground highway that looms above the culturally significant thoroughfare.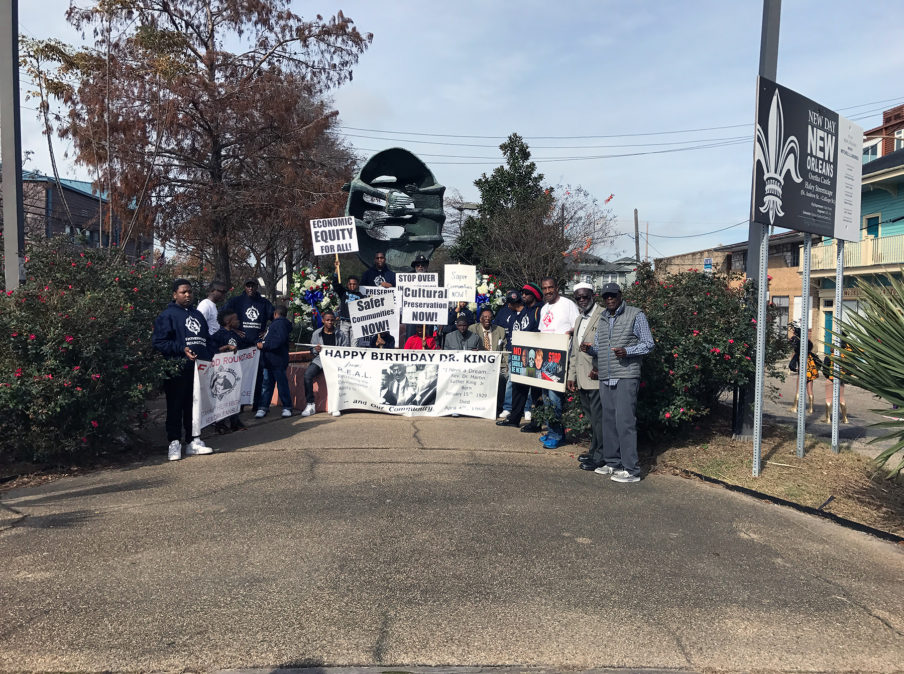 Despite the plan's well-intentioned ambition, Jones Allen felt frustrated with "being a part of these teams where you come in and do a study and then you leave, and the people have a study." In contrast, Jones Allen states, "I want to do something." Jones Allen's dissatisfaction with the traditional distance between what landscape architects produce and what communities need has been a continual thread in her practice that has led to a pioneering career connecting the processes of landscape with community engagement.
Education
Diane Jones Allen earned an undergraduate degree in painting from Washington University in St. Louis. Prior to her time at Washington University in St. Louis, Allen attended the Maryland Institute College of Art as a high school student before receiving an unsolicited letter from the Harvard Graduate School of Design inviting her to participate in the School's Design Discovery summer program in landscape architecture. Jones Allen's experience at Design Discovery persuaded her to change career paths so after earning her B.F.A. at Washington University, she applied to several Master of Landscape Architecture programs and ultimately settled on the University of California Berkeley after receiving a generous scholarship. Jones Allen's firm, DesignJones, LLC, received the American Society of Landscape Architects (ASLA) Community Service Award in 2016.